We're here to help!
The Very Rev. Keith Yamamoto, Rector
Please contact Rev. Keith at rector@stmarks-upland.org
The Rev. Sally Monastiere, Priest Assisting
Please contact Rev. Sally Monastiere for pastoral care at smonastiere@stmarks-upland.org
Kay Alexander, Senior Warden
Please contact Sr. Warden Kay Alexander for general inquiries at seniorwarden@stmarks-upland.org.
Julia Warren, Junior Warden and Social Media
Please contact Jr. Warden Julia Warren for technical support and questions about Sunday worship at juniorwarden@stmarks-upland.org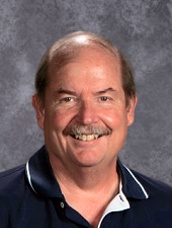 Blane Abernathy, Organist and Director of Music Ministry
Please contact Blane Abernathy at music@stmarks-upland.org
Natalie Dunlap, Parish Assistant
Please contact Natalie Dunlap at ndunlap@stmarks-upland.org 
Until further notice the office is closed to the public.
Please submit articles for the church newsletter, The Good News, to parishadmin@stmarks-upland.org.
Jackie Wilds, Interim Director of Preschool
Please contact Jackie Wilds at jwilds@stmarks-upland.org
Katherine Abdolhosseini, Business Manager and Controller
Please contact Katherine for help with online and remote giving and contributions at contributions@stmarks-upland.org
Rob Garretson, Director of Youth Ministries
Contact Director Rob Garretson regarding Youth Group opportunities rgarretson@stmarks-upland.org.