COVID Protocols for In Person Worship
Health & Community Protocols for Worship
(Aug 29, 2021)
It is recommended that unvaccinated individuals participate online and that all wear a mask even if fully vaccinated. All children are invited to come forward at this time (if not already present) for the Children's presentation. We are glad you are here.

Social distancing: Please be respectful of those around you and adjust as you are able to for healthy spaces between households. We appreciate everyone's patience and flexibility.

Since children under age 12 cannot yet be vaccinated, all direct physical contact with young children should be avoided; elbow bumps are fine, but no hugs or handshakes.

For the "peace exchange," everyone's space and sensitivities should be respected. If someone offers their elbow, fist, or a peace sign, please respond appropriately. Do NOT assume physical affection. The peace of Christ is offered and given with enthusiastic consent.

Restrooms: Out of respect to those who are not able to receive the vaccination and in order to maintain physical distancing in the restrooms, we ask that only one person or household use the restroom at a time.

Hospitality: We offer a limited in-person coffee hour in the Parish Hall. To reduce multiple handling of shared objects such as the coffee urn, hot water dispenser, and serving utensils, please let the hospitality host serve you.

Holy Eucharist
Sundays at 10AM In-Person.
In-Spirit via Facebook Live, or on our website via YouTube.
The Divine Office 9:00 AM via Zoom
Follow the Zoom link: Morning Prayer.
Prayer forms available here.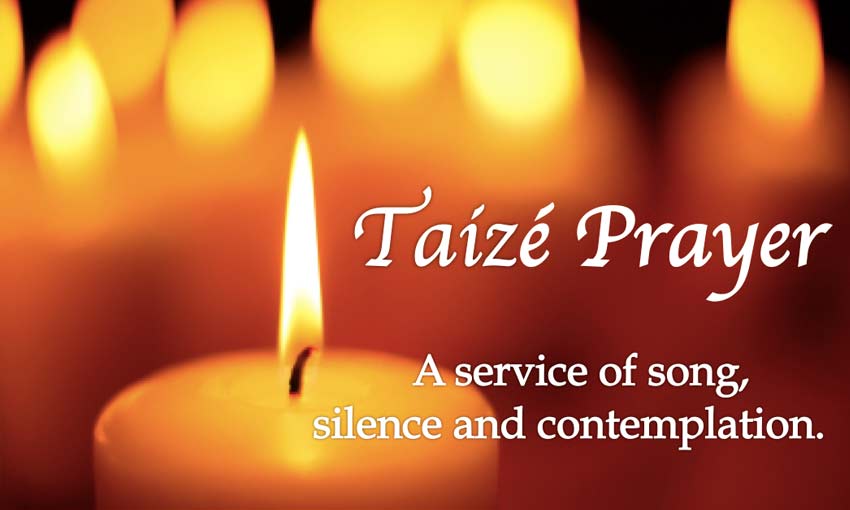 Taizé Worship
Wednesday at 7:30PM In-Person at Saint Mark's.
In-Spirit via Facebook Live, or on our website via YouTube.

Video of past worship services are available on our YouTube Channel: Saint Mark's Upland, please consider subscribing to our channel.