All services are currently "In-Spirit" meaning that they are held online either through Zoom or on Facebook Livestream, You Tube or here.
In Spirit Eucharist
Sundays at 10AM via Facebook Live, YouTube and on our website.
The sacrament of Christ's body and blood, and the principal act of Christian worship. The term is from the Greek, "thanksgiving." Jesus instituted the eucharist "on the night when he was betrayed." Christ's sacrifice is made present by the eucharist, and in it we are united to his one self-offering (BCP, p. 859). The Last Supper provides the basis for the fourfold eucharistic action of taking, blessing, breaking, and sharing. Christ's body and blood are really present in the sacrament of the eucharist and received by faith. Christ's presence is also known in the gathered eucharistic community. Click here for the current Sunday Bulletin.
The Divine Office
9:00 AM via Zoom
Follow the Zoom link: Morning Prayer.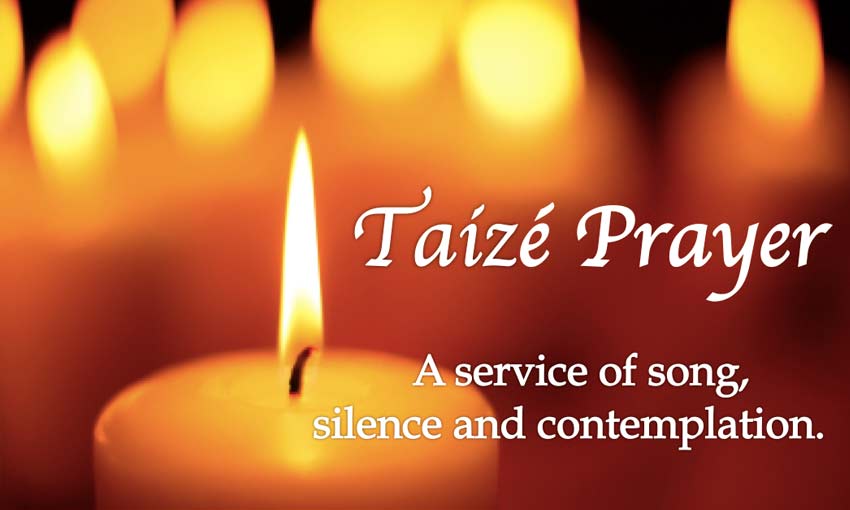 Taizé Worship
Wednesday at 7:30PM via Zoom
Join via computer, tablet, or smartphone with this link: Taizé Password: taize
A Taizé worship service involves sung and chanted prayers, meditation, a period of silence, liturgical readings, and candles and sometimes icons. There is no preaching. The style of prayer practiced at Taizé has attracted many worshipers from around the globe and from many different denominations. The service is a blend of scriptural readings, prayers, simple chants, and silence.
Video of worship services are available on our YouTube Channel: Saint Mark's Upland, please consider subscribing to our channel.
Send prayer requests and thanksgivings to prayer@stmarks-upland.org